Fabric braided electrical cable refers to a type of electrical cable that has an outer layer made of fabric or textile material. The fabric layer provides mechanical protection for the electrical conductors, helping to prevent damage from bending, twisting, or external impact.

Fabric braided electrical cables are commonly used in applications that require a flexible and durable cable. For example, they may be used in lighting, audio and video equipment, and consumer electronics. They are also used in industrial machinery, as well as in automotive and marine applications.

When choosing a fabric cable, it is important to consider factors such as the cable's electrical performance, including its voltage rating and current carrying capacity, as well as its mechanical properties, such as its flexibility, abrasion resistance, and tensile strength. The appearance and color of the cable may also be important, depending on the intended use.

All Fabric Textile cables from Colshine Electric are of good quality with the CE RoHS certificates,in white black brown and many other colors available.


The popular size of fabric cables in Europe are 2*0.5mm², 2*0.75mm², 2*1.0mm², 2*1.5mm²,3*0.5mm², 3*0.75mm², 3*1.0mm², 3*1.5mm².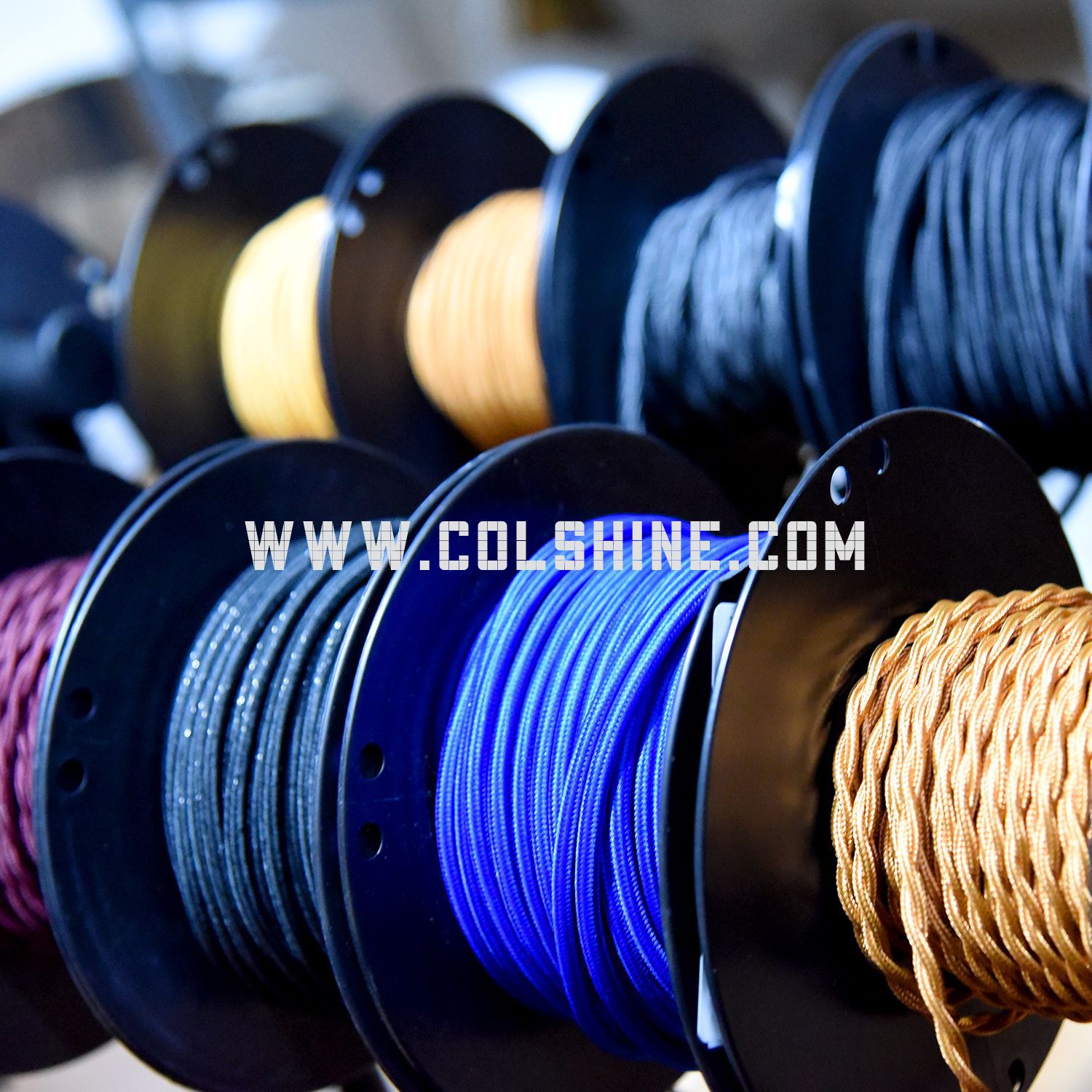 Colshine offers high quality fabric braided electrical cables for lighting. These cables are made with a braided fabric outer insulation that provides a durable and flexible solution for wiring lighting fixtures. The fabric braided cable offers a number of benefits, including:
Aesthetics: The braided fabric outer insulation provides a stylish and attractive solution for wiring lighting fixtures, especially in residential and commercial applications.
Flexibility: The braided fabric insulation allows for easy bending and twisting of the cable, making it ideal for use in tight spaces and complex installations.
Durability: The fabric braided cable is designed to withstand the wear and tear of daily use, providing a long-lasting solution for wiring lighting fixtures.
Safety: The fabric braided cable is designed to comply with relevant safety standards and regulations, providing peace of mind for users.
It is important to consider the specific requirements of the lighting application when choosing a fabric braided electrical cable. Colshine or a reputable supplier can provide recommendations and assistance in selecting the right size and type of cable for a particular lighting application.